iPhone or Android App
Note: If you'd like to setup an additional property after signing up, you can do so by tapping Account > Properties > Add.
Instructions
1. Enter your address.
2. We'll bring up an aerial map of your property. Zoom in and center your property using gesture controls. You'll want to have the entire property in view.
3. Tap Draw. Using your index finger, start from any corner of your property and trace around the entire perimeter. Be as accurate as possible. If you make a mistake, tap Clear for a fresh start.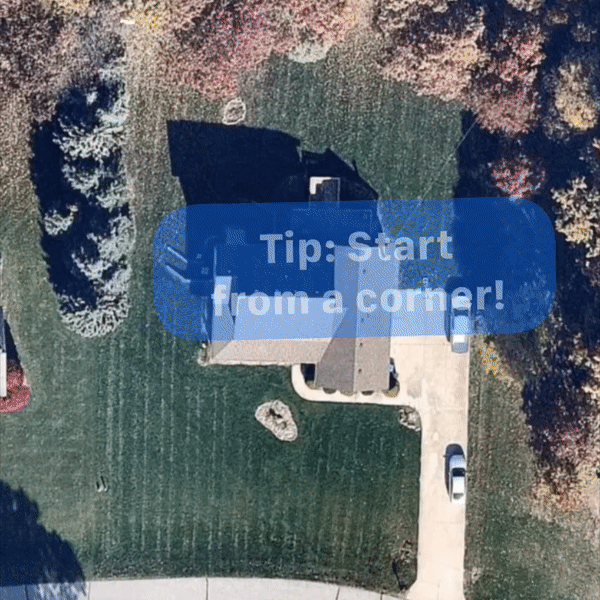 4. Once you've accurately traced the perimeter of your property, tap Apply.
We use machine learning to analyze and interpret areas of Lawn, Driveway and Sidewalk within your properties perimeter.
5. After processing, we'll suggest the size of your lawn along with a polygon representing the area. If the polygon accurately covers your lawn, tap Approve and continue on to approve/edit your driveway and sidewalks.
6. If the suggested polygon needs modification tap Edit.
There are a few ways to edit a Polygon.
a. You can move points within the polygon by tapping to select the point and dragging it to a new location.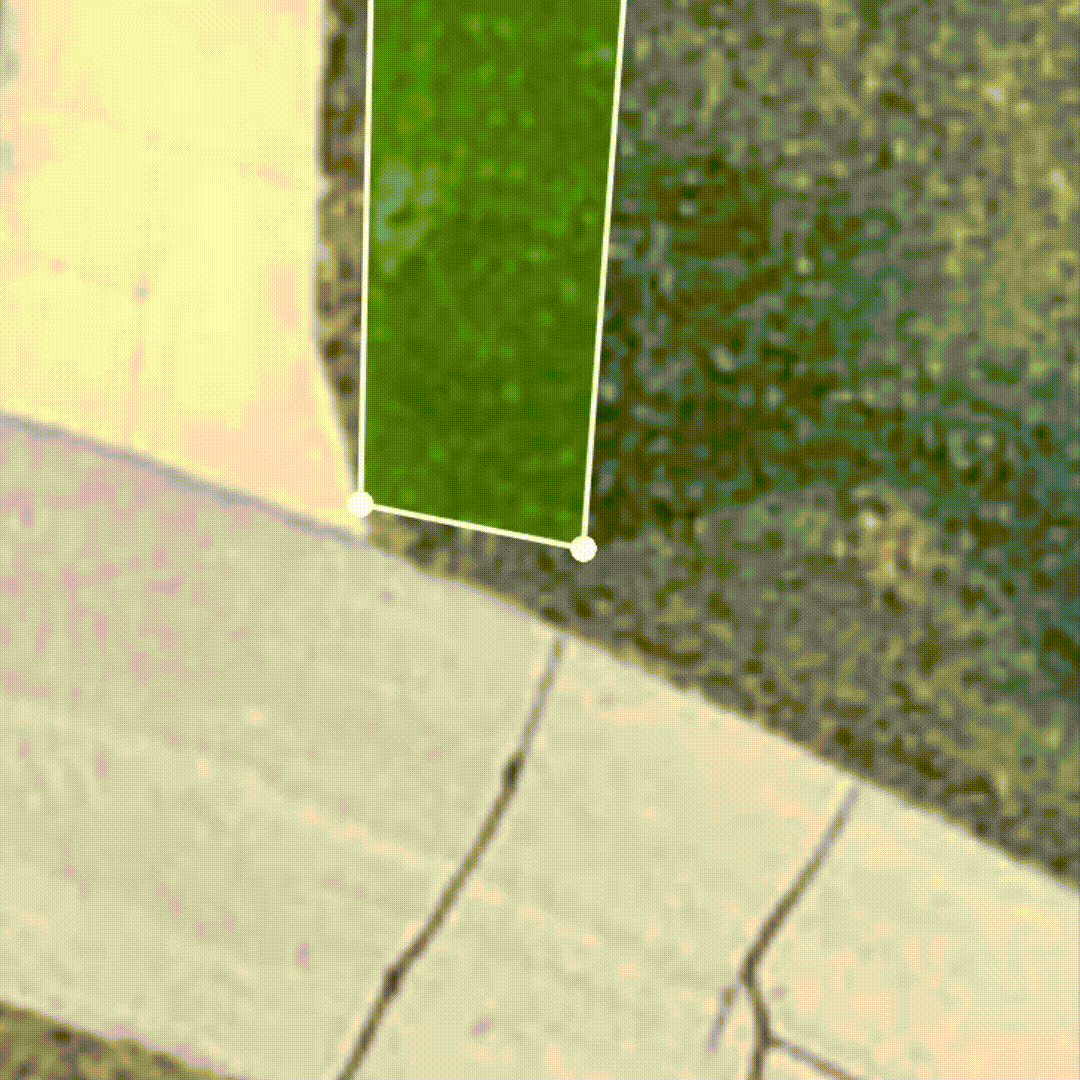 b. You can remove a point from a polygon by tapping to select the point and hitting the Remove button.
c. You can delete the entire polygon by tapping the polygon so all the points are selected and tapping Clear.
d. If you like to add a polygon, tap Draw and use your index finger to trace out the area.
7. When you're satisfied with your Lawn tracing tap Approve.
8. Follow the same steps to approve or edit the areas representing your driveway and sidewalks.
Once logged in tap the LawnGuru logo in the top left > click the Properties > click Edit > click Edit Lawn Area > now you're ready to Mark Your Property!
1. Click anywhere on the screen to 'drop a pin'.
2. Continue dropping pins in a clockwise fashion around the perimeter of your property until the entire area requiring service is highlighted.
3. If you've dropped a pin and you want to remove it, you can click the 'remove' button to delete it.
4. If you click and hold a pin you'll be able to move it.
5. If you need to add a new area of lawn, click the 'Add' button.
6. Once you've properly traced all areas of your lawn click 'Save Lawn'.
7. Follow steps 1-6 to mark your Driveway and Walkways for snow removal.
Hint: Don't forget to click Edit Property Details to make sure we know everything necessary in order to service your property adequately.
If you'd like an agent to mark your property for you, please contact LawnGuru Customer Support.