Overgrown lawns are fairly common. If you're unsure if a lawn is overgrown, be sure to carry a ruler so you can best determine when to submit a request to receive an overgrown fee. Never request an overgrown fee if you're late servicing a customer. 
Lawns with thick grass that consistently stands over 6 inches in length are considered overgrown per LawnGuru's standards. Lawns of this length need to be cut multiple times, which results in a 2-4x charge to compensate for the Provider and crew's time. Not all lawns that have grass over 6 inches in length will require a double cut.
Use your judgement when Requesting an Overgrown Fee and keep in mind, you will be taking care of these customers year round so do not overcharge your LawnGuru customer.
Overgrown Fee Requests will be denied if:
The lawn doesn't require multiple cuts
A small portion of the property is over 6 inches
Provider is late servicing the customer
How to Request an Overgrown Fee: tap the "service options" button > tap Request Overgrown Fee > select the class length that accurately represents the property you're at > tap Submit Picture > take a photo > tap Ok. All photos must clearly show the overgrowth described in relation to the property. Blurred images, up-close shots, or any ambiguous photos will be disregarded.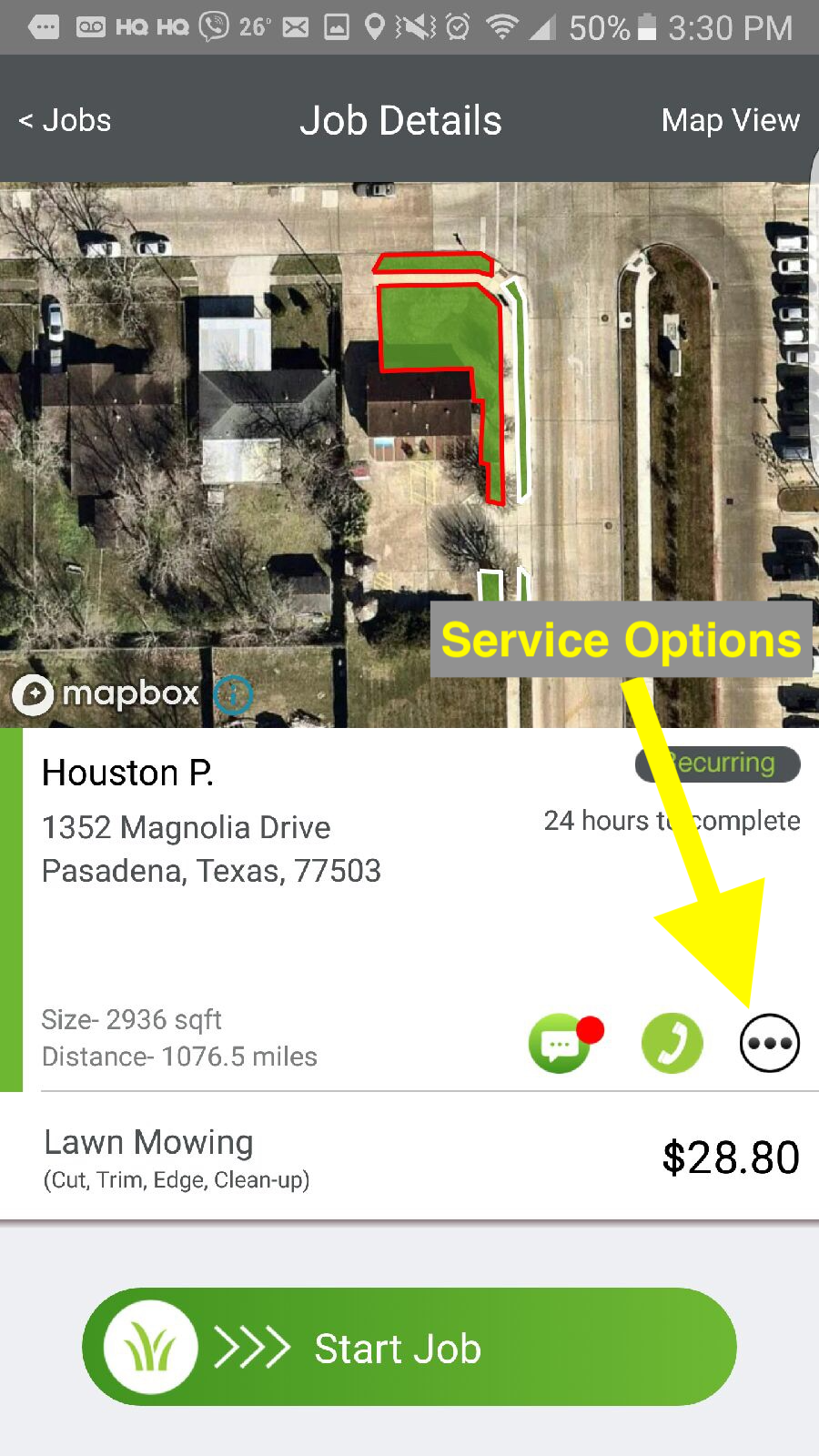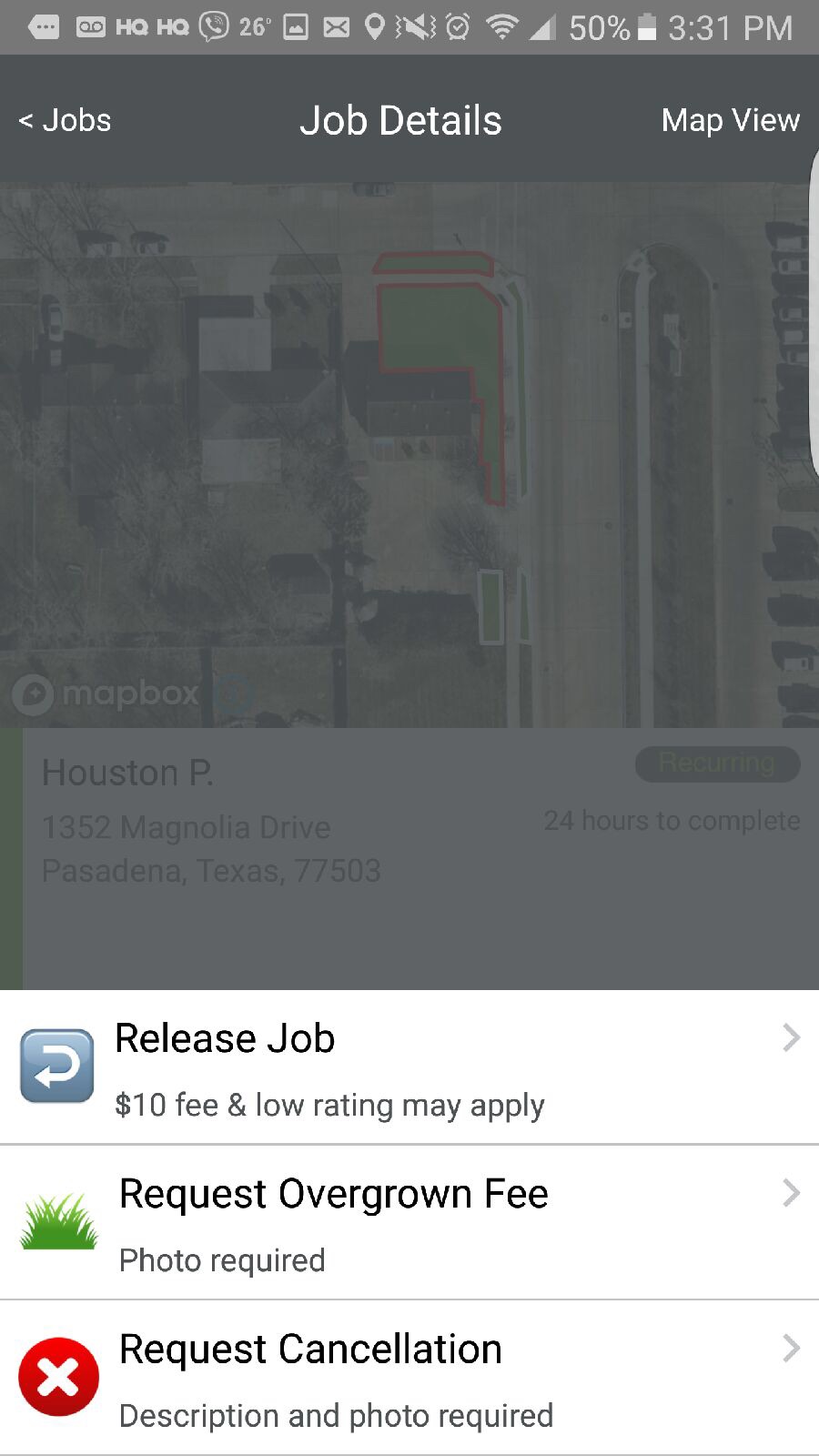 Hint: Please be sure photos submitted include either the property address or house so we can quickly review your request. An Agent will let you know when the Overgrown Fee has been approved or denied. If you have a ruler, include that in the photo showing the length of the grass. LawnGuru Agents are the only ones who can authorize an overgrown fee.
If your Overgrown Fee Request isn't authorized immediately by a LawnGuru agent due to our business hour restrictions, please complete the service for the customer anyways and be sure to upload the completed job photo in the app. We'll notify you when your overgrown request has been approved on the next business day.