LawnGuru's snow removal customers are your customers. You should service them just as you would a traditional client. All users can request "ASAP" snow clearing or "End of Storm" snow clearing. When providers go to claim a job, the details will list if the customer would like service right away, or at the end of the storm. See example below.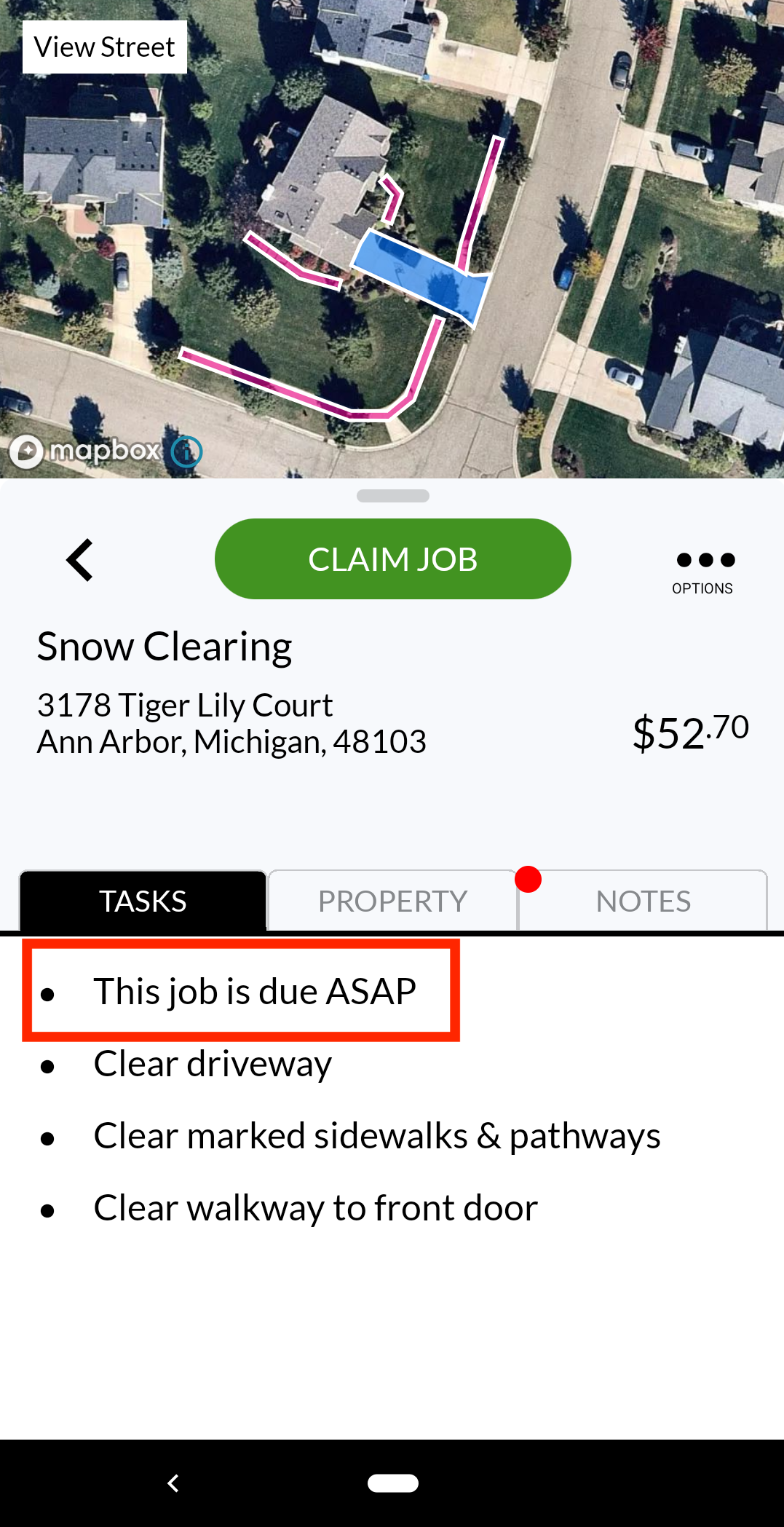 ASAP Orders: ASAP orders are to be completed within 6 hours of acceptance, however, you should only accept ASAP services if you are actively ready to dispatch immediately or within the hour. Do not begin accepting ASAP orders if you aren't going to be working at all for a few hours
End of Storm Orders: Because every snow event is different, there isn't a specific start time you will need to follow, however all "End of Storm" jobs you accept should be cleared within 6 hours upon completion of the storm.
As a general rule, "End of Storm" customers should always be serviced as close to the end of a storm as possible, and their driveways should be cleared so they can easily leave for work in the morning (unless otherwise specified from the customer via in app messaging).
Pro Tip: Your customers love hearing from you whether it's a simple greeting or notice of a service delay so please be sure to keep them informed via the in app messaging system!