Use this guide to add LawnGuru as a manager to your already verified business listing on Google. This will give us the ability to add reviews, photos, geotags, meta data and more to your listing and help you dominate search results.
Step 1. Navigate to https://www.google.com/business/ and login. If you're already logged in, hit manage on the top right.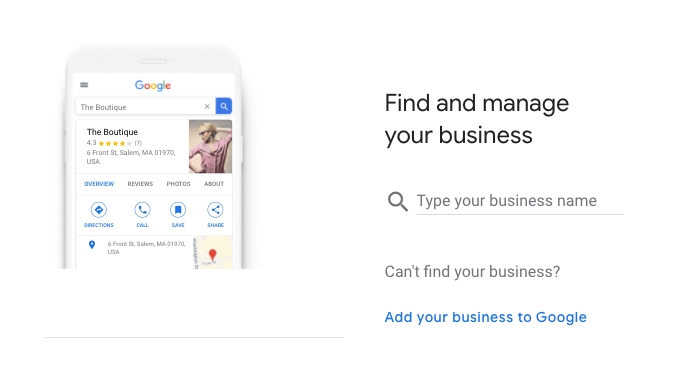 Step 2. From your Google My Business dashboard, click on the users tab from the left menu.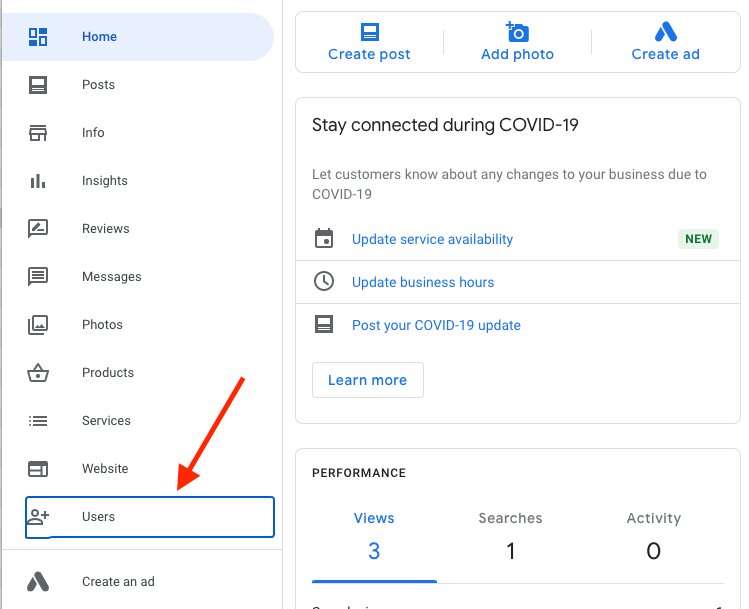 Step 3. Add LawnGuru's marketing team to your listing by clicking add new and entering the code: 5582535937
After entering the code, you should see LawnGuru_GMB pop up.
Click on that, set the role to Manager and clink Invite.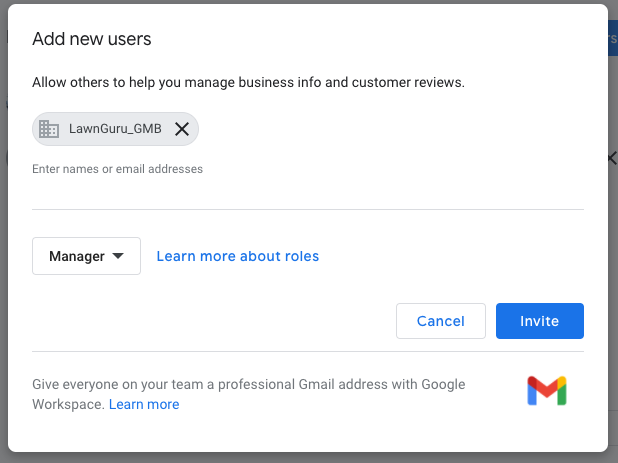 Congratulations! You now have a proven Search Strategy working for you 24/7 that will compound in the background as you do more on the LawnGuru platform. The more you do, the more you'll multiply your web traffic as we take your results and broadcast them out to the world via Google My Business activity.