At times, LawnGuru Providers may need to cancel jobs. The Request Cancellation button should only be used after sliding "Go To Job" meaning you've dispatched to the property with the intent to service or you've arrived at the property and determine your unable to complete the job. If you have not yet dispatched, please instead Release the Job.
You may only Request Cancelation for the reasons below:
The gate is locked
Aggressive dogs on the property
Excessive amounts of foreign objects such as glass bottles and other debris littering the property
Running sprinkler systems
The customer messages you to cancel the service after you've already slid "Go To Job" meaning you've dispatched to the property or you're already on the job site.
In short, if you're unable to perform service within our terms of service due to Customer error once on-site for said location, you may Request a Cancellation so you receive a trip charge for arriving at the property with intention to service.
How to Request Cancellation: tap the Service Options button > tap Request Cancellation > type the reason you'd like to cancel > tap Submit Picture > upload photo > tap Ok. At this time a LawnGuru Agent will review your request and if approved, you'll receive a trip charge.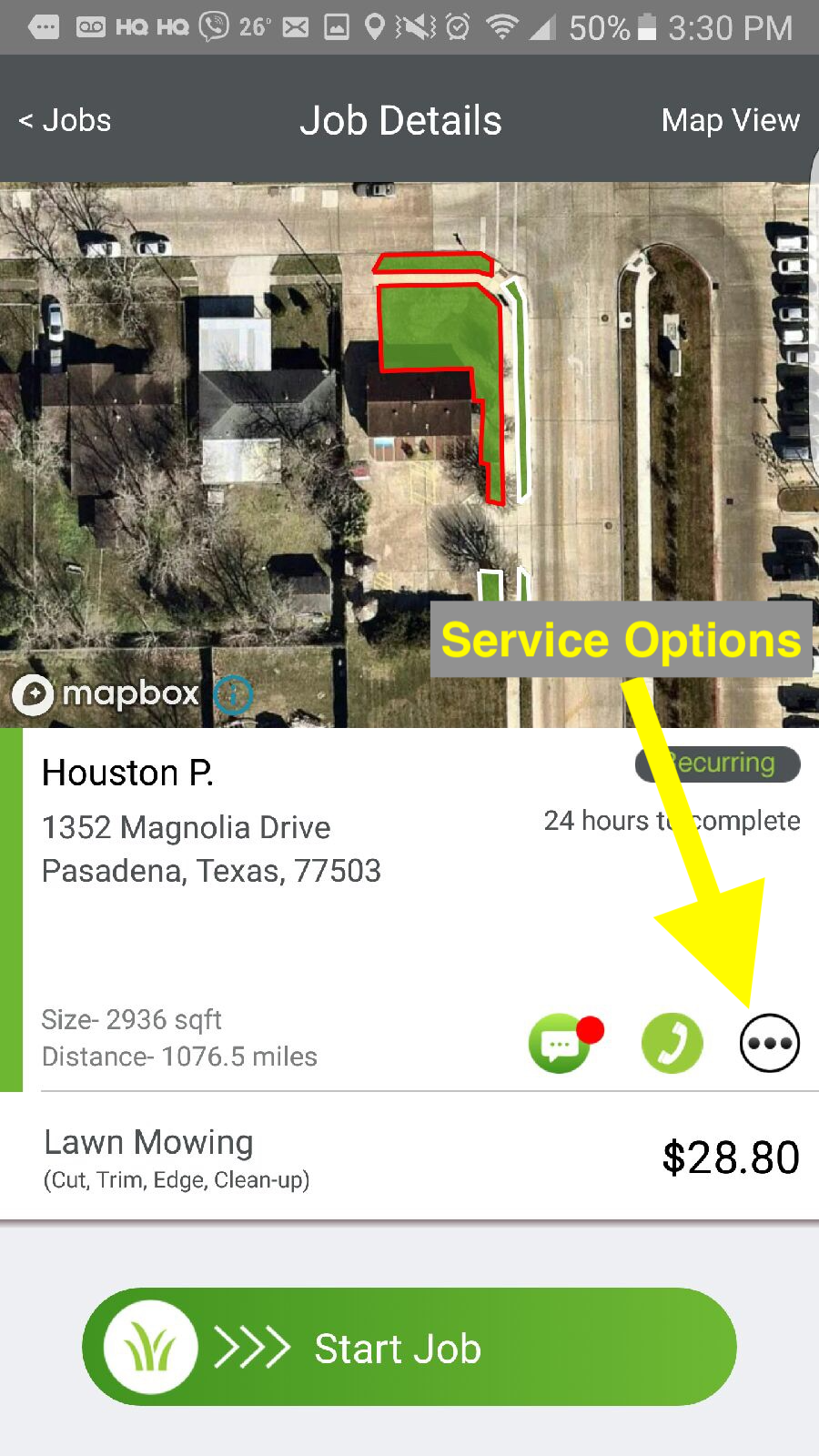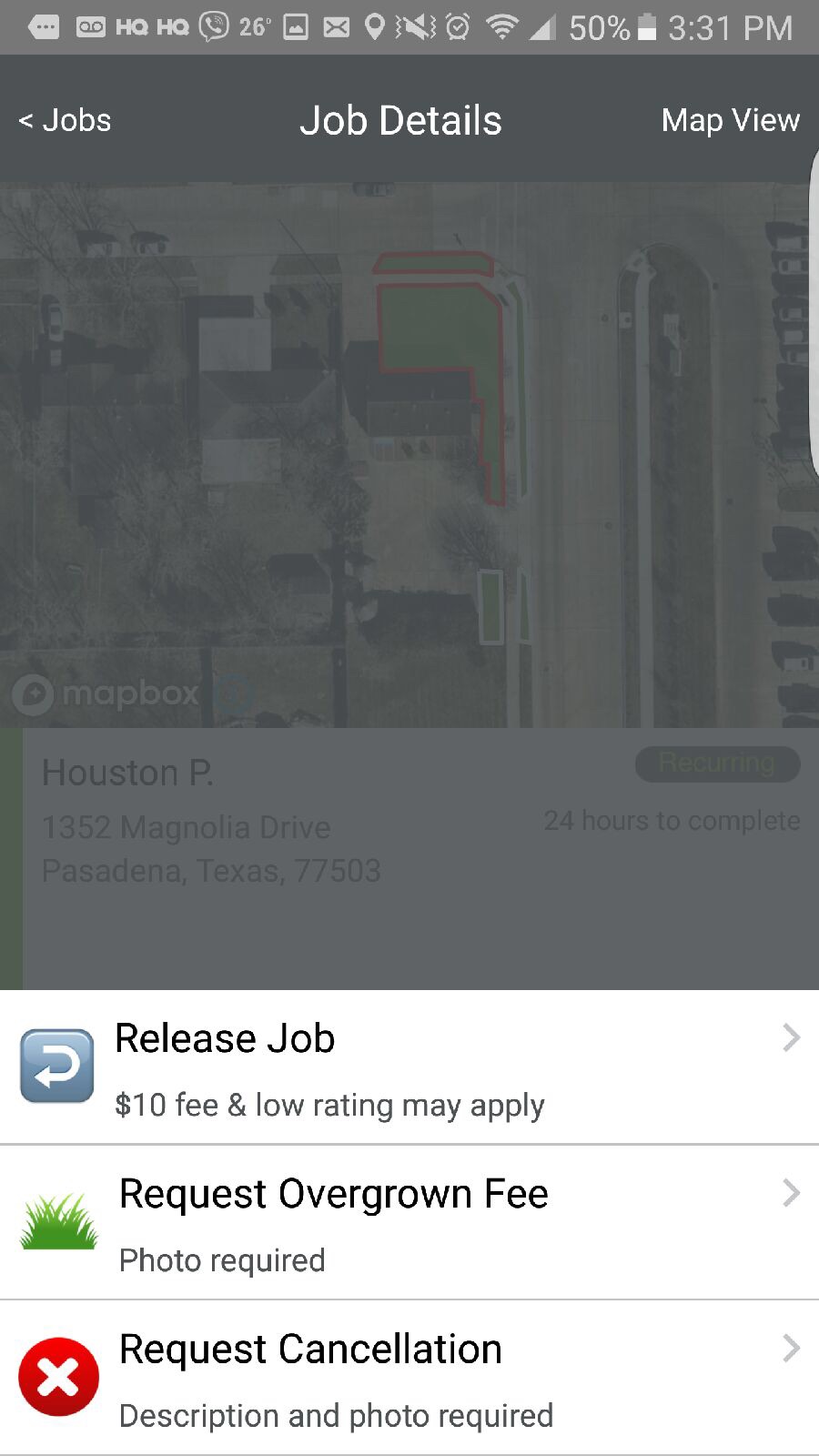 Please do not confuse the Request Cancelation feature with Poorly Marked properties. If Providers dispatch to a property and request to cancel a job for being Poorly Marked, a trip charge may not be provided.