Great communication is key to any quality service. That's why we've made it so easy to contact your customers from inside the LawnGuru app.
So you know, LawnGuru automatically sends text notifications to customers when:
You accept a job.
You're en-route to a job.
You complete a job
But, make sure you go the extra mile and contact your customers when:
You're running behind because of weather or mechanical delays.
They reach out to you.
To contact your Customer: Select the Customer from your Job Board you wish to chat with > tap the green '💬' icon and it will take you straight to their chat > type your message & send (just like a text)!
Pro Tip: Sending a simple update message or introducing yourself when accepting a job for the first time can go a long way with customer satisfaction and maintaining a five-star rating!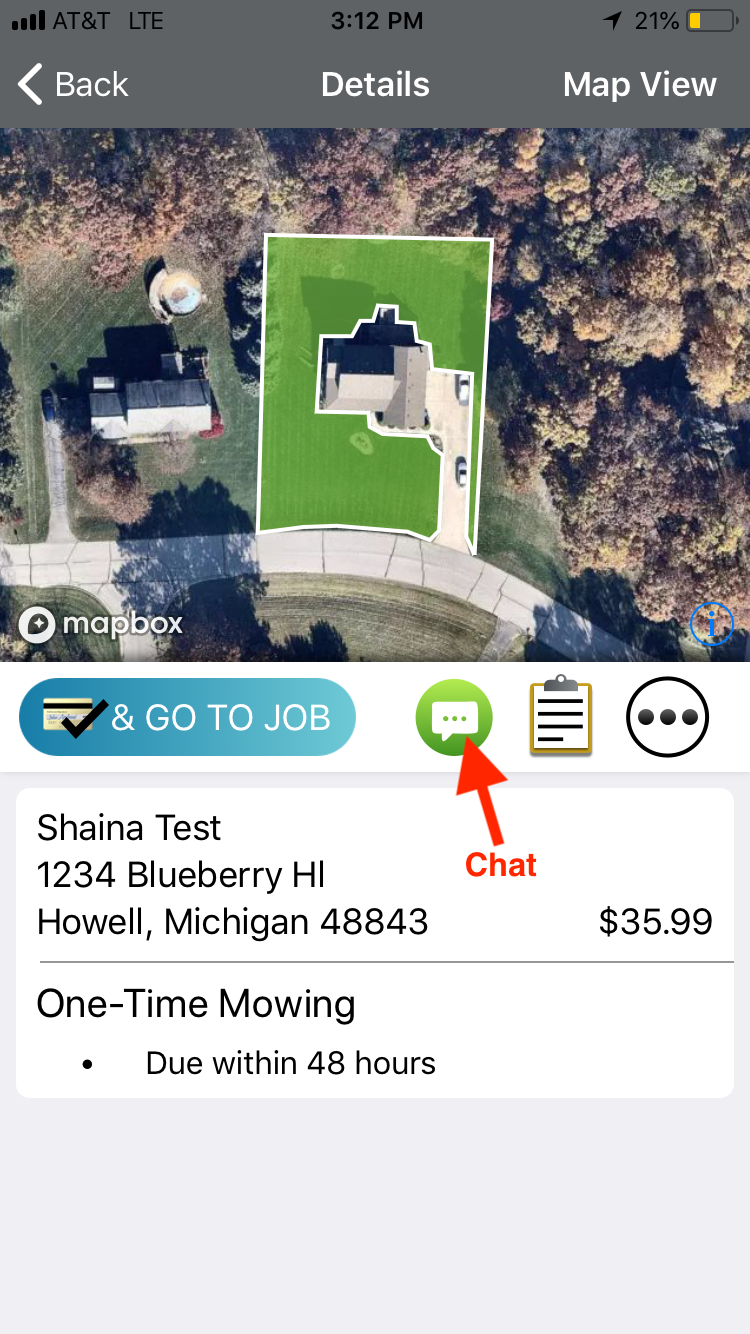 To respond to your Customer and manage chats: tap the Chat Icon in the top right corner (new messages are represented by a red badge) > tap the customer you'd like to message > type your message & send (just like a text)!
Pro Tip: You'll receive an alert when one of your customers messages you. You'll also see a red badge above the chat icon on the LawnGuru home screen. This red badge represents a new message from one of your customers that's waiting on a reply from you!