In order to ensure an overgrown fee is approved, photos must be submitted to LawnGuru agents for consideration. The photos that will be considered must follow one of the overgrowth guidelines laid out below. Our goal is to ensure our providers are compensated fairly for their work. To do this we need photos that indisputably show that the lawn in question is overgrown, and at what tier. Keep in mind, we won't be approving overgrowth for recurring weekly customers who start the season with us.
Do:
Mow one pass to show a double cut is necessary (if the area mowed looks nicely manicured in this photo, a double-cut is most certainly not needed)
Take multiple photos and request Overgrowth within the App.
Text photos to the LawnGuru Pro Support line
Display a large portion of the property in the photo
Use a measuring device to show the length
Take photos from shoulder height
Include the home in the photo
Don't:
Request if you're late servicing a property
Request if you've changed the service day
Submit up close, zoomed in photos
Submit photos from ground level (or birds-eye view)
Submit photos showing a small portion of the lawn excluding the home or other property defining objects
Submit blurry, unfocused photos
Pro Tip: Wispy growth on the top of a lawn can not be used as an indication of overgrowth. We define overgrowth as the vast majority of the lawn being above 6" as outlined below: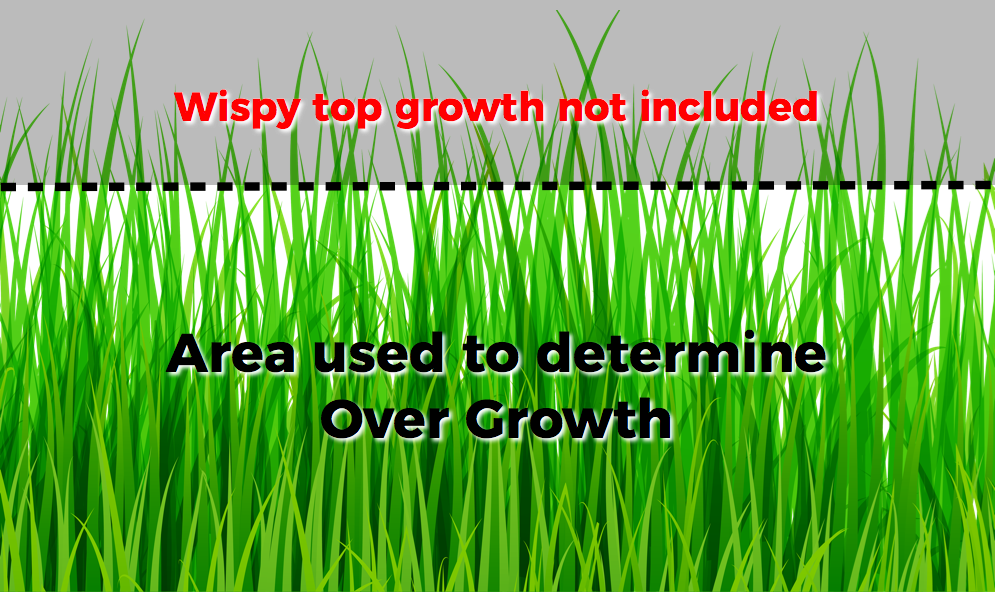 Overgrowth photo submissions that do not abide by this criteria will be rejected.
PHOTOS THAT WILL BE CONSIDERED: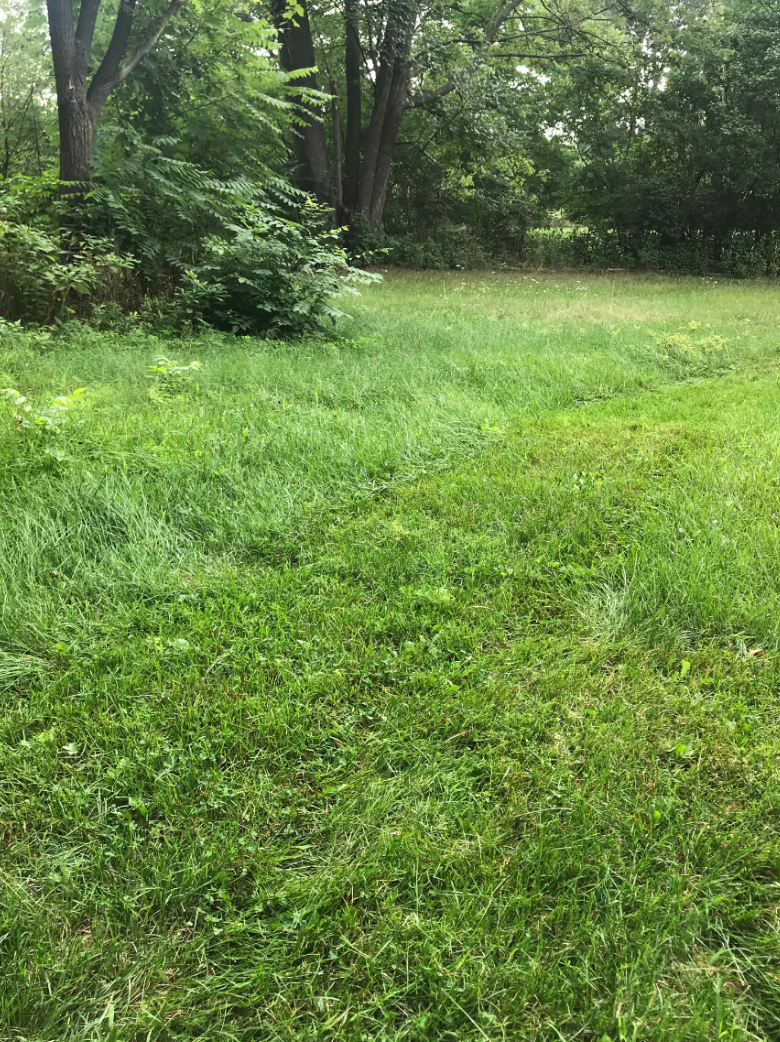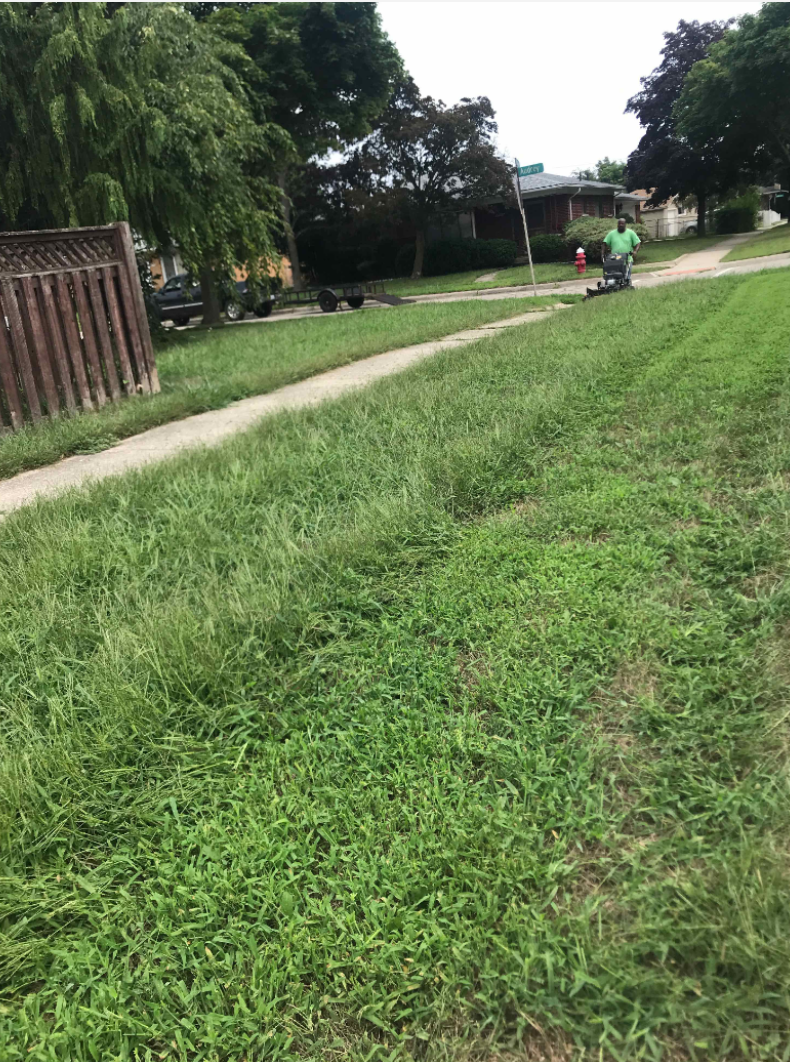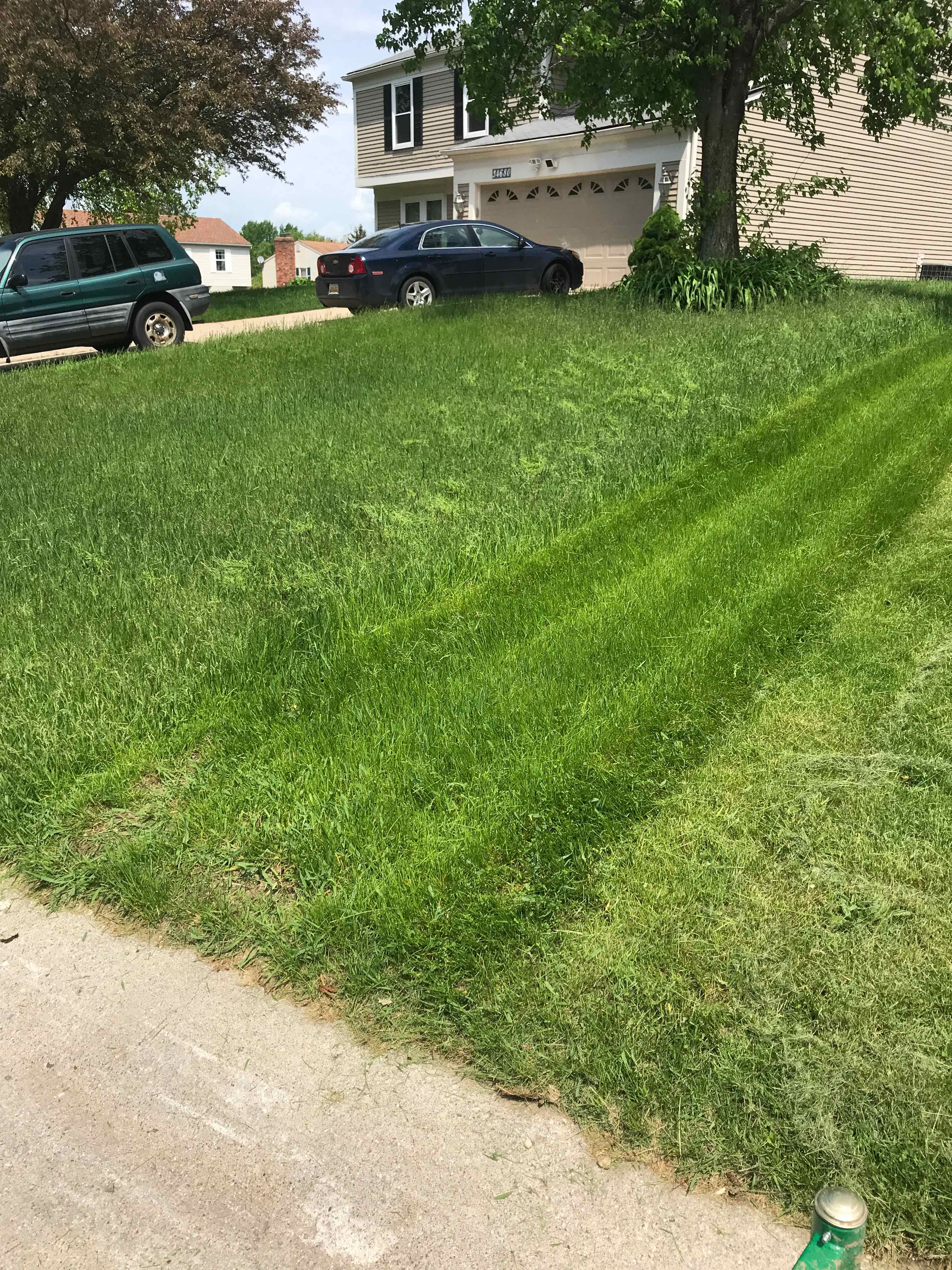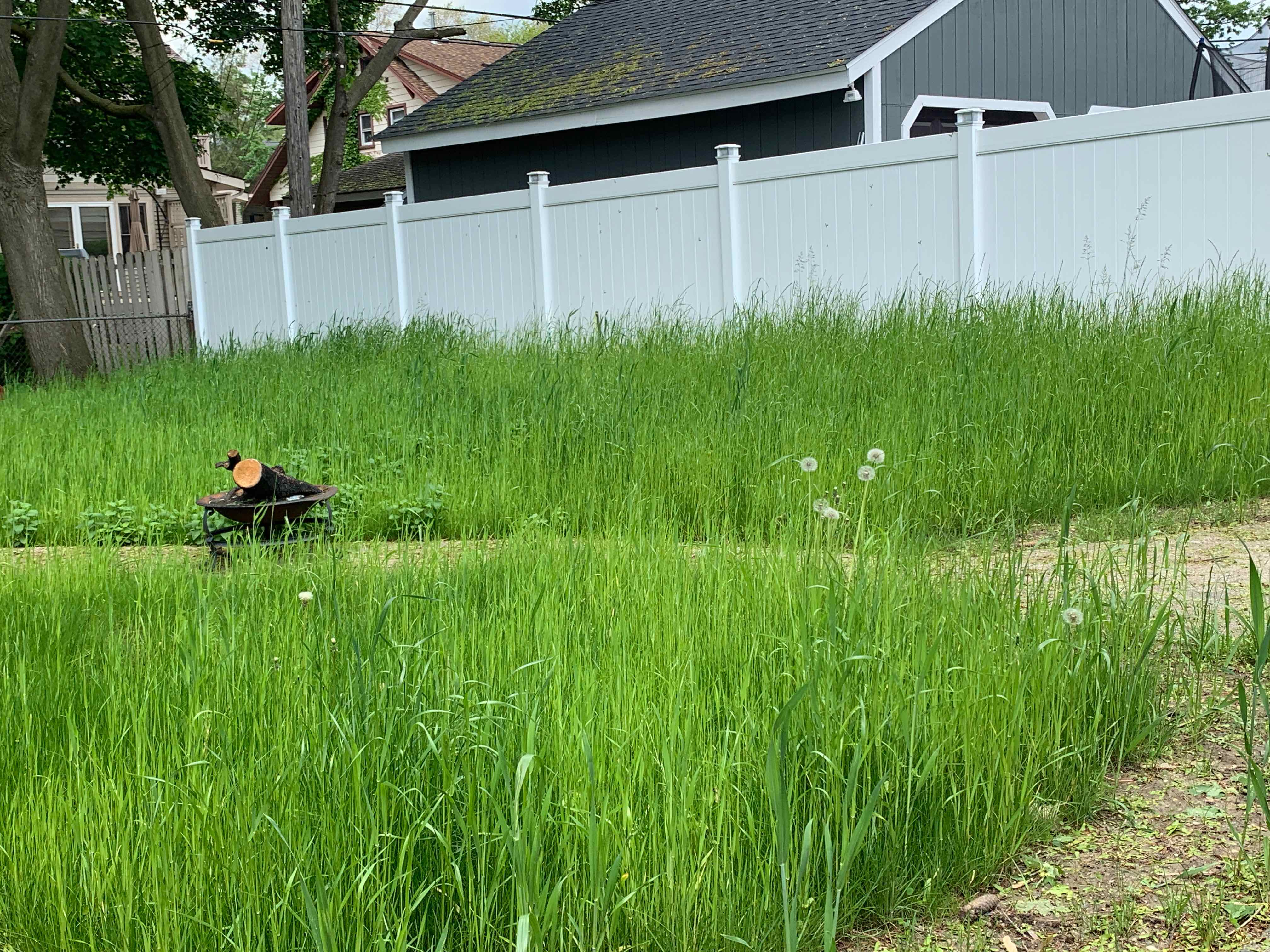 PHOTOS THAT WILL BE REJECTED: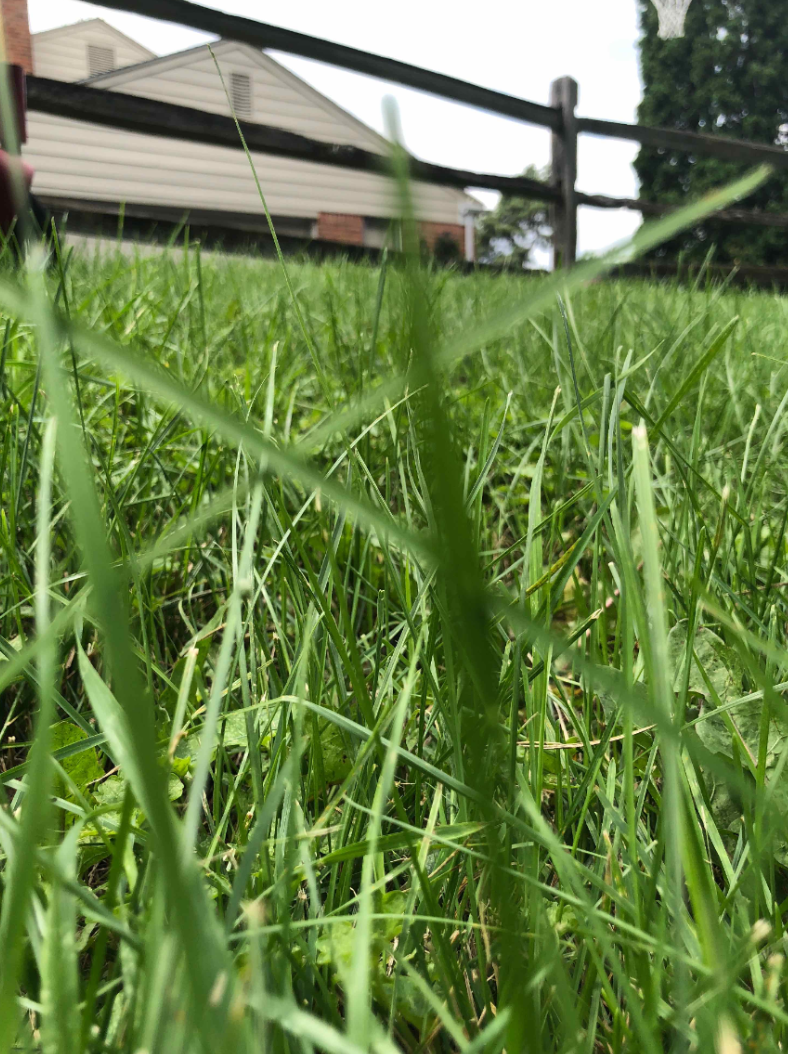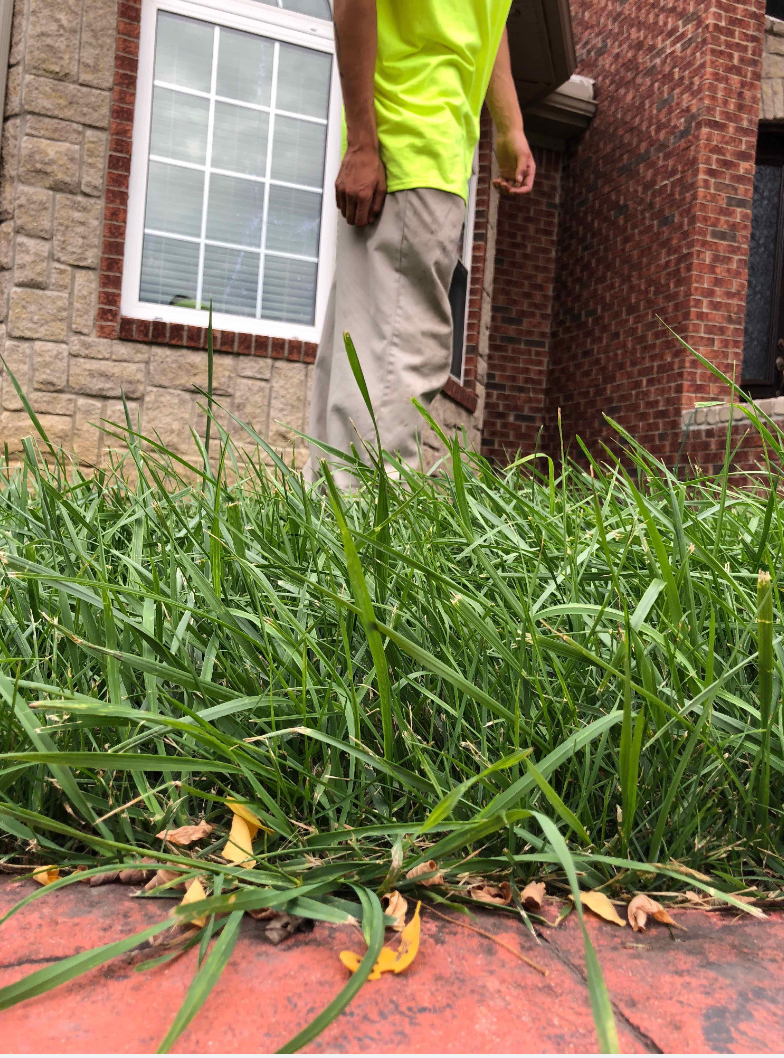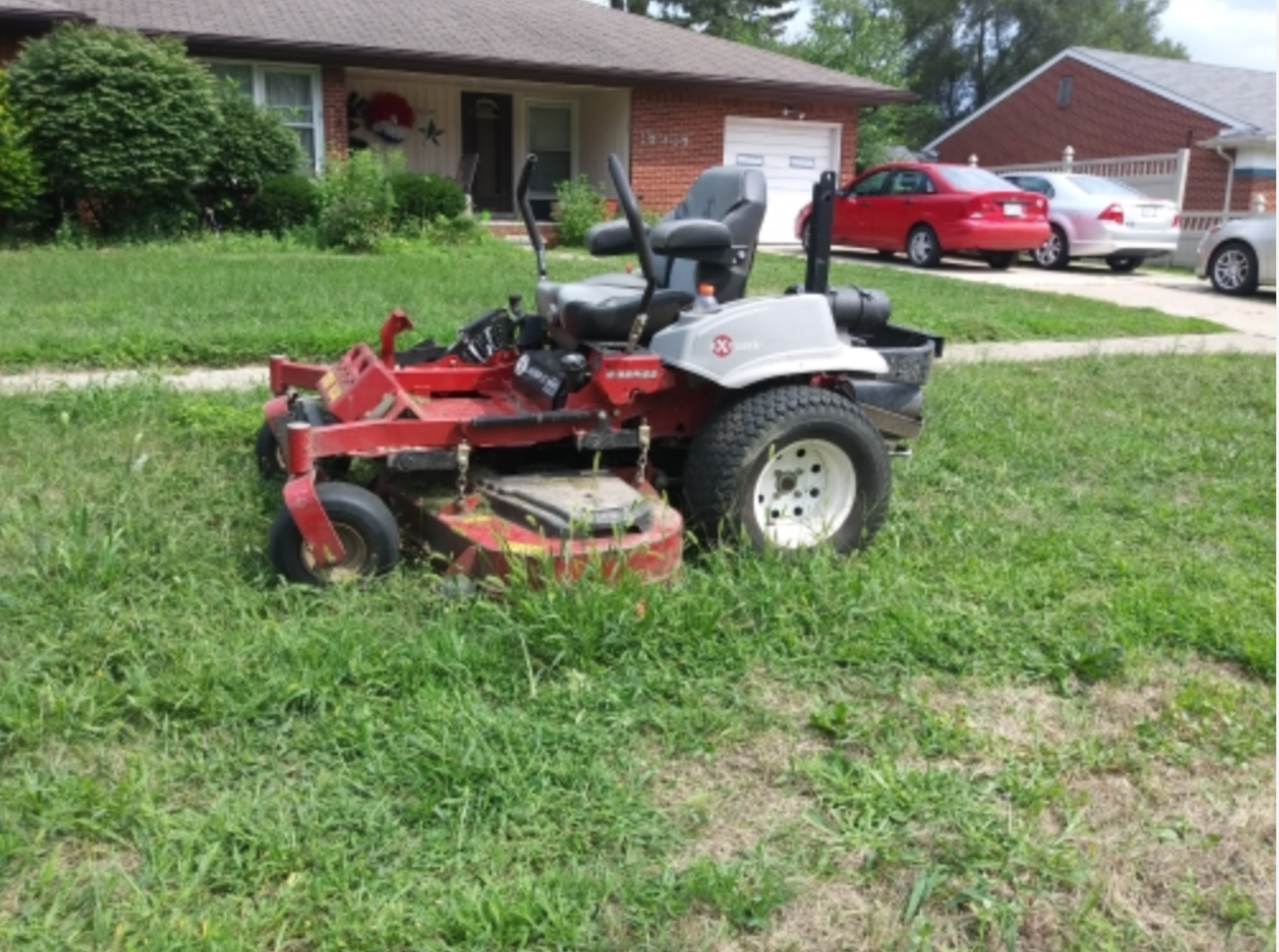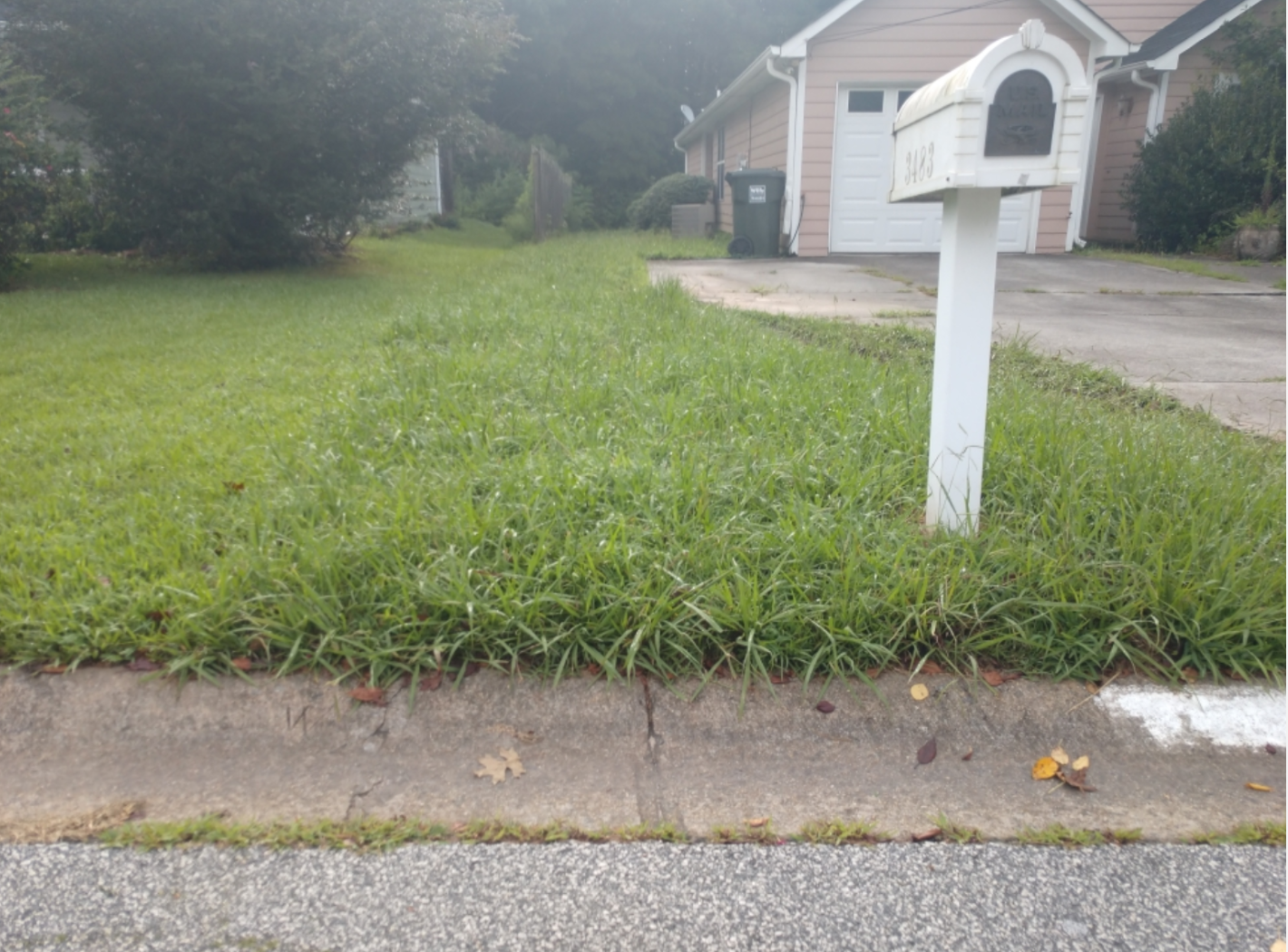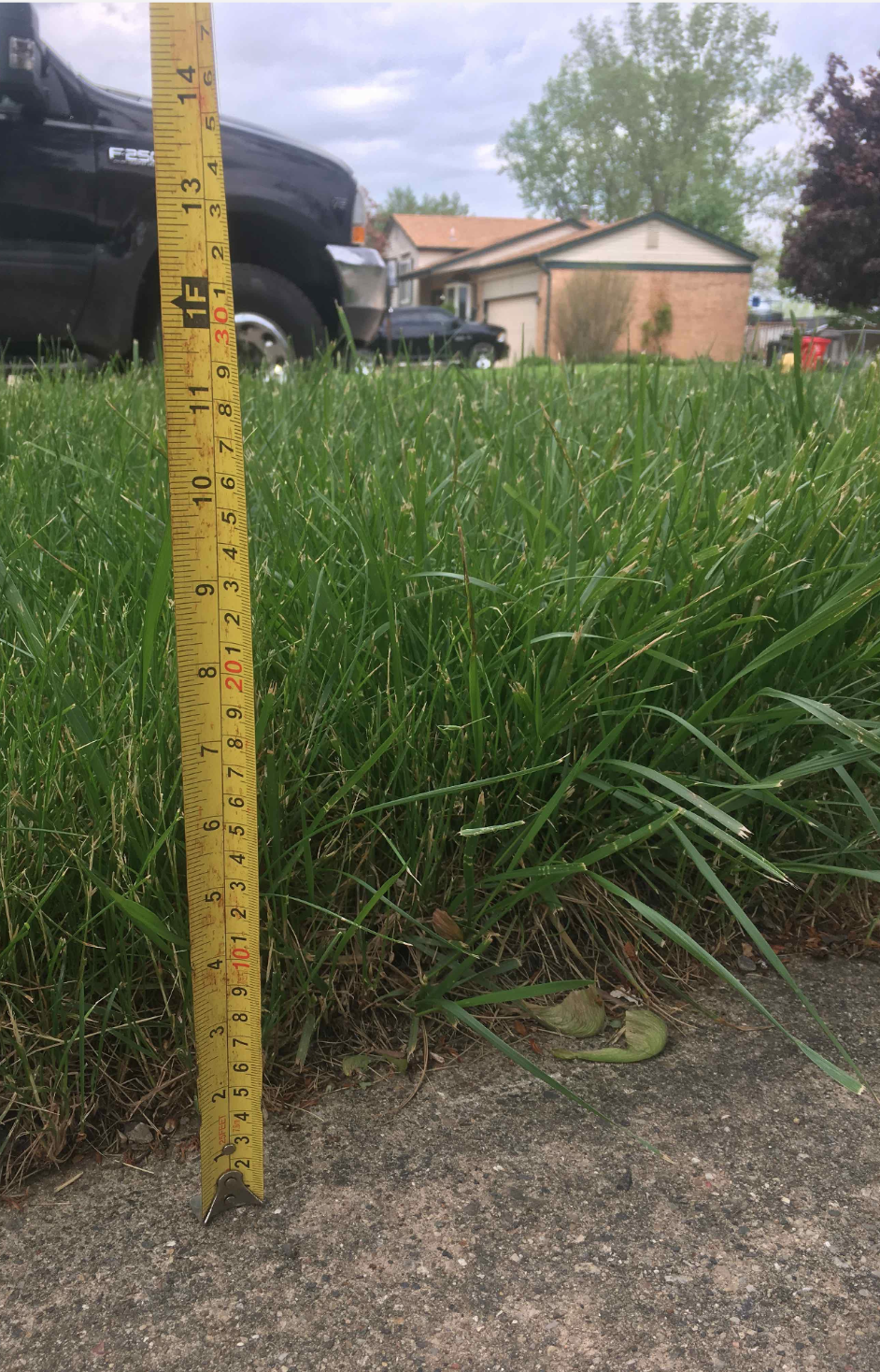 *Do not abuse the Request Overgrowth button. Treat LawnGuru customers like they're your own. While we want to ensure our Pros are compensated appropriately for servicing an overgrown lawn, LawnGuru is equally obligated to protect customers from unnecessary additional charges. If a lawn doesn't need to be mowed twice or more, overgrowth doesn't apply. Keep this in mind when servicing lawns with thin or sparse overgrown grass.